I B Law Associates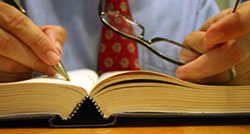 Starting with scratch with a family tradition of about 55 yrs we have crystallized into associates inheriting the legacy of eminent jurist, lawyers, judges and professionals, which is now being reckoned as I B Law Associates.
I B Law Associates is having its corporate headquarters at the state capital Ranchi in newly created and mineral rich state of Jharkhand (India) after its inception in year 2000.
The firm consists of a team of seasoned and experienced lawyers, consultants and professionals having exposure and expertise in the core areas of law & business.
The work culture is transparent, efficient & schedule oriented with intelligent and devoted professionals. The firm is equipped with optimum infrastructure with latest state of the art technology for research oriented quality product and services.
The firm is also having exposure in foreign collaboration initiatives, international tie-ups and international licensure and certifications.