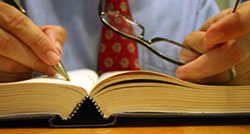 Our Team
Bhanu Kumar, Advocate & Senior Associate:- Senior Associate having expertise in Constitutional and Environmental matters. Also working in cases pertaining to Prevention of Corruption Act and Money Laundering matters under PMLA Act. Presently practising at High Courts, Central Administrative Tribunals, National Green Tribunals and various other Forums. Also Retainer/Legal Advisor of various India's prestigious institutions and Government Instrumentalities. Clientele includes high profile Constitutional Functionaries and Government Instrumentalities/Corporations.
Bharti K, Advocate & Associate:- Law graduate from Bangalore University handling cases pertaining to Mines, Service matters, Matrimonial disputes, Bank cases, Consumer disputes, and also Retainer of Mines Dept, Govt of Jharkhand.
Dolly, Advocate & Associate:- An LLM and Associate having expertise in Bank cases, Consumer disputes, Criminal cases, Contract matters, Matrimonial disputes etc.
Bharat Kumar, Advocate & Associate:- Law graduate and Associate with certification in Federal Laws - Fair Credit Reporting Act (FCRA) from US. Special area of expertise in Bank cases pertaining to SARFAESI & RDDBFI Act and Credit Reporting laws (CIBIL), Consumer disputes, Tax compliance, corporate affairs, IPR etc. Key contact person of the firm for clients who want to engage the Law Firm for taking up their cases/litigations and other miscellaneous legal assignments.
The Firm is having a team of Advocates having expertise in core areas at other locations in India.